Our mission is to build an entrepreneurial coworking community to create and prototype solutions for a world that works for all.
In building a world that works for everyone, we envision a new kind of economy in service of people and planet. In order to shift from the "me" economy to the "we" economy, we are called upon to operate from a whole systems, whole earth, and whole self approach; promoting well being for all.
In addition to joining the best coworking space in Oakland, you gain access to a community of change that supports its members to grow and thrive through:
Transformative ideas & workshops
Supportive relationships & networking events
Business expertise & classes
Serendipitous encounters
At Evolve Oakland, we do this through our programming and building relationships. We curate content and engage in mission-aligned cross-sector collaborations and partnerships, both locally and globally.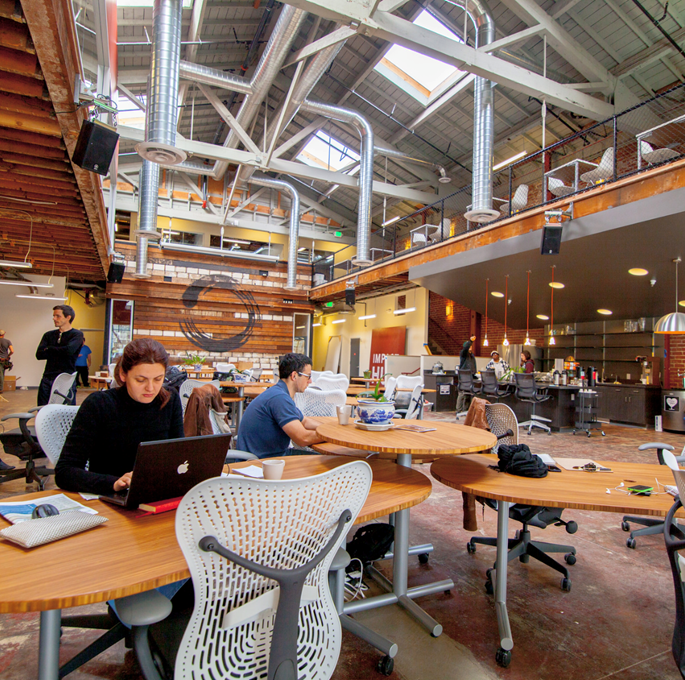 Get in touch with us
Contact details
Evolve Oakland
Evolve Oakland 2323 Broadway Oakland CA 94612